Range Construction: September 2008 Archives
Looks like we'll finish part 1 next week: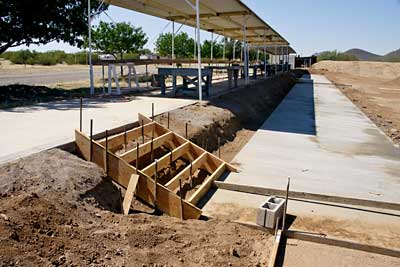 The first phase of TRC range construction is scheduled to begin on Monday September 15. This construction will include relocating the firing line of the two General Purpose ranges forward and down from the current firing lines. The construction will include a handicap access ramps to each range. The work on the HPSR will consist of relocating and rebuilding the target setter safety bunkers.
During the construction period, the HPSR, 100 Yard public and the Black Powder Range will be closed one at a time. Starting with #1,then #2, then #3.